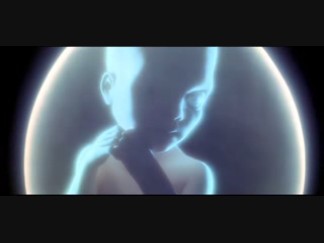 When
David Bowman
went through the
Star Gate
after discovering Jupiter's monolith (Saturn's
monolith
in the
book
), he found himself in a white room in which he saw various life stages of himself. After that, he transformed into a fetus, and became a Star Child, an immortal being that resides within space and returns to Earth.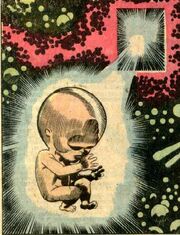 The 2001: A Space Odyssey monthly comics by Marvel Comics featured human astronauts transformed into Star Children by the Monolith.
The Star Child made its second appearance in 2010: The Year We Make Contact, during Floyd's encounter with Bowman on the Discovery 1.